Bat Mitzvah Club
The Goal of our unique course is to give the girls a real connection to both their 
heritage and the legacy of 
women of from whom they aredescended, and develop their growth into that Jewish woman. The discussions will give this "Jewish Woman" a shape and
colour, making her a real
entity rather than a
meaningless term
associated with
Bat Mitzva.
ALL ABOUT HER
We will discuss issues and concepts which confront us in life, and see how Judaism has an opinion and an impact on our thought process and outlook.
Discussions are lively and interactive, and encompass the Jewish woman and her character traits, the soul and it's impact on our lives, and making Prayer real. Other topics include self-esteem, the value of each person, the constant battle of the good inclination vs bad inclination, Divine Providence vs coincidence, Tzniut – modesty, gratitude and specifically the details of honouring your parents, priorities and  establishing a value system. 
Discussions bring out the beauty of Judaism, and each session is followed by scrapbooking, where the girls make a beautiful album, a keepsake of this  special time in their lives. The course culminates in a beautiful Mother/Grandmother and daughter session.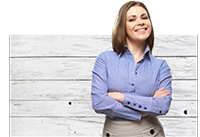 PRIVATE LESSONS
In addition, private lessons to prepare and write Bat Mitzva Dvar Torahs with Rochel are also available, please call Rochel on 07960 619 706.